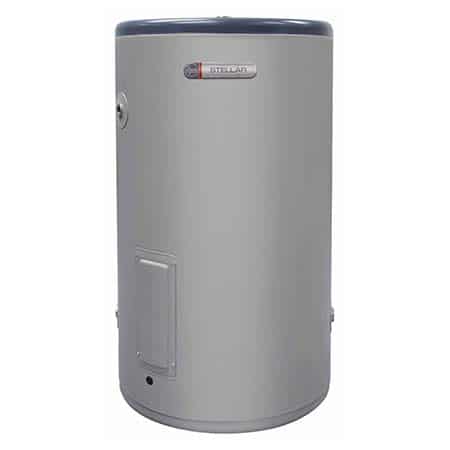 $795.00
MODEL NO: 4A1080
Hot water for small spaces. The Rheem Stellar® 80L is perfect for tight spots where there's limited demand for hot water such as one bedroom apartments, kitchens and canteens.
FEATURES AND BENEFITS:
Features dual handed cold water connections, a hot water connection at the top of the water heater.
Stainless steel cylinder and water fittings
Compact.
No anode — saves on maintenance and service costs
Mains pressure — so you can run the tap and the dishwasher at the same time.
Made in Australia
Rheem Stellar Stainless Steel water heaters are not recommended for installation in some areas. Refer to the Stainless Steel Suitability Map for your state in the Downloads tab below to see if Stainless Steel is suitable for your home.
WARRANTY
12 year cylinder warranty
1 year parts and labour warranty on all other components for domestic (non-commercial) installations
*Warranty conditions apply