Rheem Hot Water Heaters
Affordable Hot Water holds one of the best relationships between Rheem and a Hot Water company here in Sydney, also being the only Hot Water company to be holding Rheem Hot Water Heaters dating back to production in 1953 that are no longer produced. The model you see here is a Rheem Hot Water Heater we collected from the Northen Beaches in early 1990's – among other models that we have collected over the years there is a certain nostalgia these have for any successful Hot Water Professional who has been operating in the industry for over 20 years.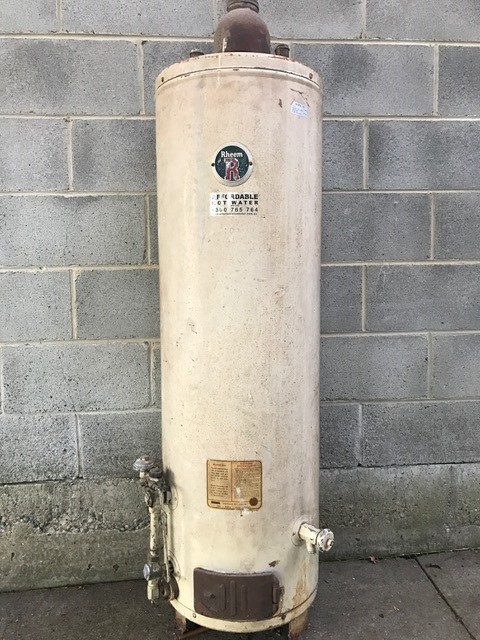 Looking to get your ancient Rheem hot water heater replaced?
For nearly a century, Rheem has been producing hot water heaters for customers all over Australia. Rheem Australia Pty Ltd is now located in the Sydney suburb of Rydalmere, where they hold their main manufacturing plant for Rheem Hot Water Heaters.
Affordable Hot Water has been providing, installing & replacing Rheem Hot Water Heaters for over 20 years and can almost say we've seen it all(basically have…). If you've been putting off getting an old Rheem Hot Water Heater replaced give us a call on 1300 765 764 or email [email protected] & mention this blog post to receive a special discount!