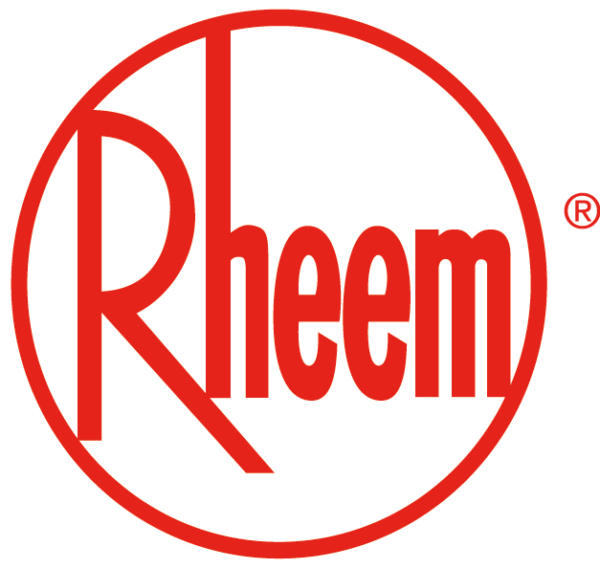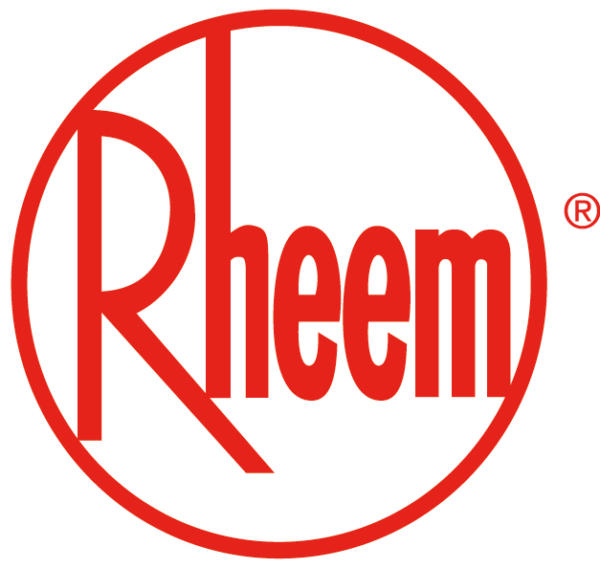 RHEEM HOT WATER HEATERS
Without fault, Rheem Hot Water Heaters have consistently proven to be #1 in the Australian Hot Water Industry by designing & manufacturing the best & most efficient hot water systems.
Affordable Hot Water has been operating for over 25 years with the majority of our work over that time consisting of Rheem hot water heater installations & repairs.
If you're considering a new hot water heater for your home, Rheem has been manufacturing hot water heaters in Australia for almost a century in that time and to this day developing an outstanding reputation for providing the best hot water heaters that consistently deliver us, the end consumers, an amazing hot water experience that the entire family can enjoy.
Rheem hot water heaters are the most cost-effective, reliable and durable hot water heaters on the market to date with incredible products across the solar hot water heater, gas hot water heater & electric hot water heater range.
Rheem hot water heaters are available from as small as 25L models, all the way up to a maximum of 400L models ensuring the ability to service any type of property whether it be residential or commercial.
Affordable Hot Water would like to thank Matt Sexton(Former CEO) & Paul McInnes(National Sales Manager) for offering us their time & a photo on the day we purchased Rheem's 6 millionth hot water system manufactured in Rydalmere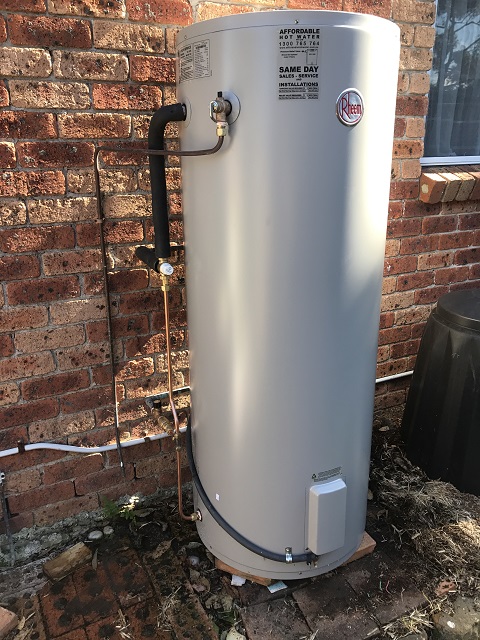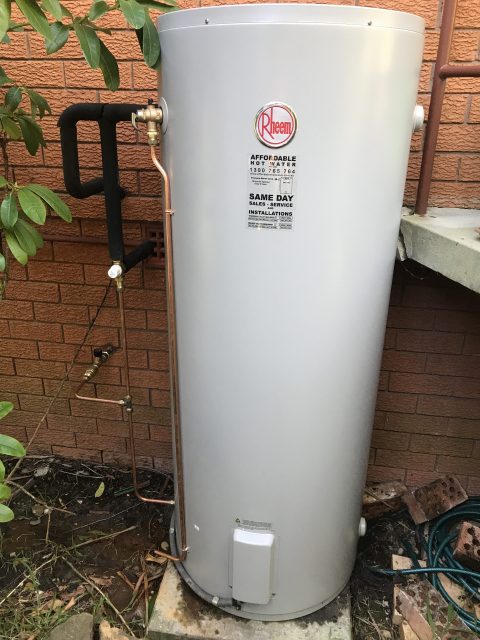 Looking for the best rheem hot water heater for your property? Contact us today!